Regular price
Sale price
$75.99 USD
Unit price
per
Sale
Sold out
Pecan Gift
Give the tastiest present of the season with a Pecan Gift from Lane Southern Orchards. This gift features a delicious assortment of farm-fresh products that will please any lucky recipient.
One gift box comes with:
Roasted and salted pecans: Toasted to perfection and dusted with salt, these pecans make an irresistibly sweet and buttery snack. Enjoy them on their own or incorporate them into your favorite pies and cookies.
Peach bud candy: Let the delicious combination of fresh peach nectar and coconut melt in your mouth with peach bud candy. These hard candies make it easy to relish that peachy tang we know and love.
Cinnamon-glazed pecans: As a natural crowd-pleaser, cinnamon-glazed pecans belong on any Christmas menu. Giftees of all ages will adore crunchy pecans coated in a delightfully sweet and warm cinnamon glaze.
Pecan brittle: Embedded with delectable pecans, these sweet and salty confections make excellent stocking stuffers. While they're a Southern creation, they have a place in everyone's hearts — and bellies!
Pecan log: Deliver these classic roadside favorites right to your loved ones' door and surprise them with a fluffy nougat log dipped in caramel and hand-rolled in crispy pecan pieces.
These pecan gift baskets can be a fantastic Christmas present in more ways than one. Send a box as-is, or order one for yourself and spread even more holiday cheer. Try adding peach bud candy to festive goodie bags or bringing pecans' unique, mouthwatering flavor to desserts, entrees and appetizers to share with the whole family.
Buy a Pecan Gift Today
Make sure you have enough to fill everyone's stockings and stomachs with a pecan gift box. You'll receive excellent pricing with shipping included, farm-grown pecans and a 100% satisfaction guarantee from fellow southerners who've served families like yours since 1908. Order your pecan gift basket today!
View full details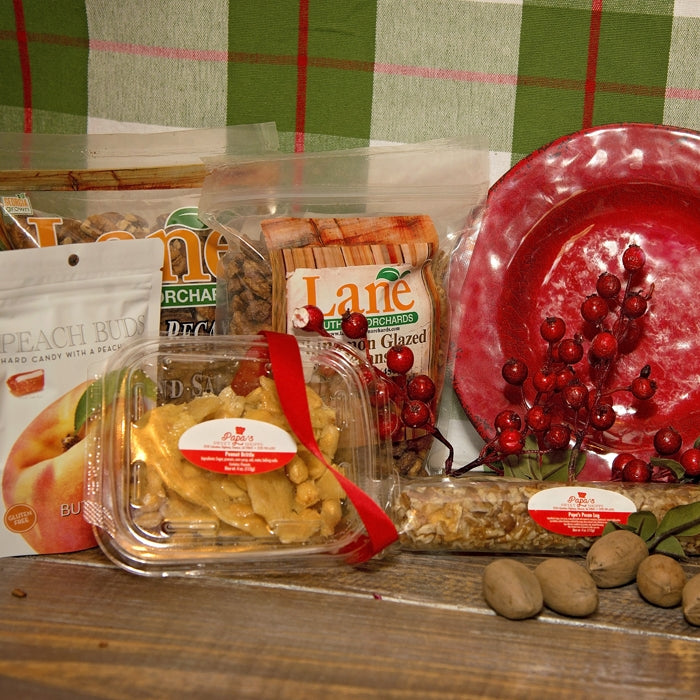 A classic jar of jam tastes a little better when it's made from the heart with
Georgia's freshest, all natural ingredients.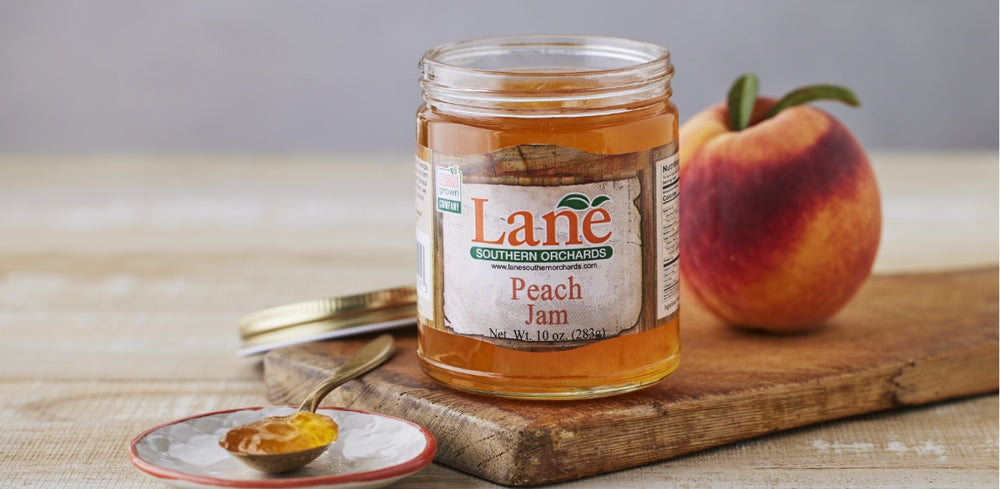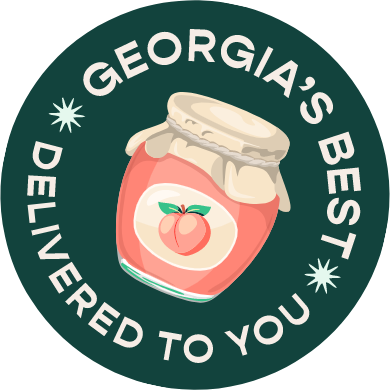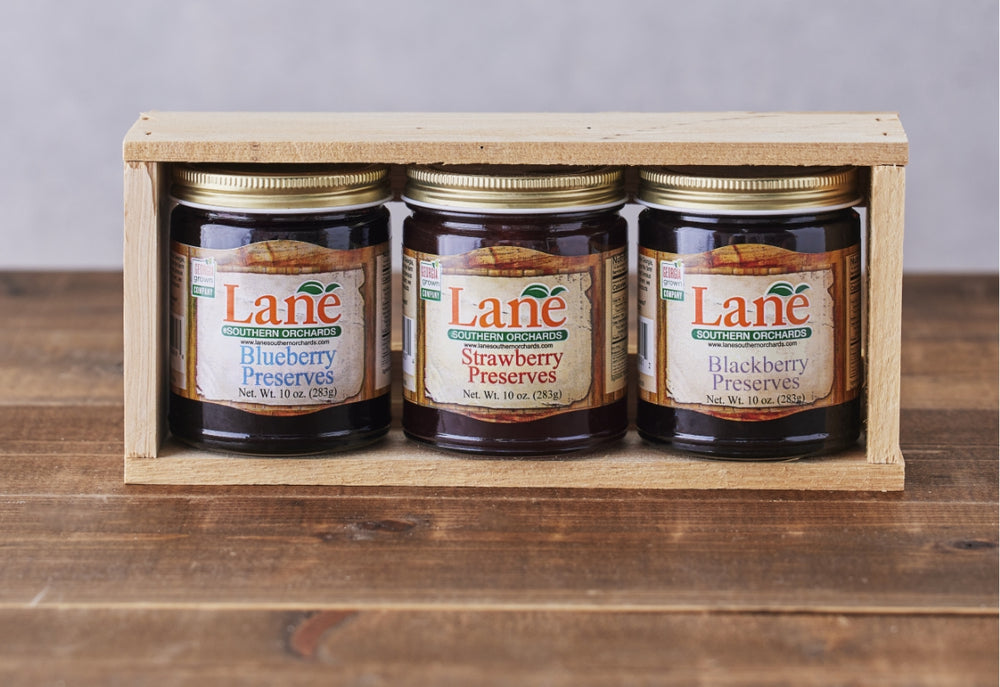 We use local fruits to make our jams, and our own farm fresh peaches and strawberries to make the Peach and Strawberry varieties. These old fashion, all natural delights are great for Sunday Brunch and make tasty gifts too!