Regular price
Sale price
$12.99 USD
Unit price
per
Sale
Sold out
The same great recipe as our Peach Halves, we just sliced them for you.  Our jarred peaches are 100% all-natural, and packed during the peak of peach season for utmost flavor and freshness.  We promise they're the real thing. Try our jarred Georgia peaches for sale online today!
A Taste of Sweet Georgia Peaches Year-Round 
Georgia jarred peaches will win your heart from the first bite. Lane Southern Orchards has canning and preserving recipes passed down for generations, offering the same deliciously sweet and tangy flavors every season.
Have a Peach of a Time
Jarred peaches are the perfect ingredient to have in your home and a superb gift to give to loved ones. You no longer have to delay your cravings or peach-inspired recipes until peak season. Shop our preserved peaches and enjoy them straight from the jar with ice cream, smoothies or meat.
Georgia jarred peaches pair excellently with poultry and fish, bringing flavor, sweetness and zest to the savory dishes. Add peach halves to your salads, complement your cheese boards or enjoy a few slices as a nutritious snack. 
Peaches and desserts are a classic combination — bake with them or enjoy them with a side of fresh cream or vanilla yogurt. 
View full details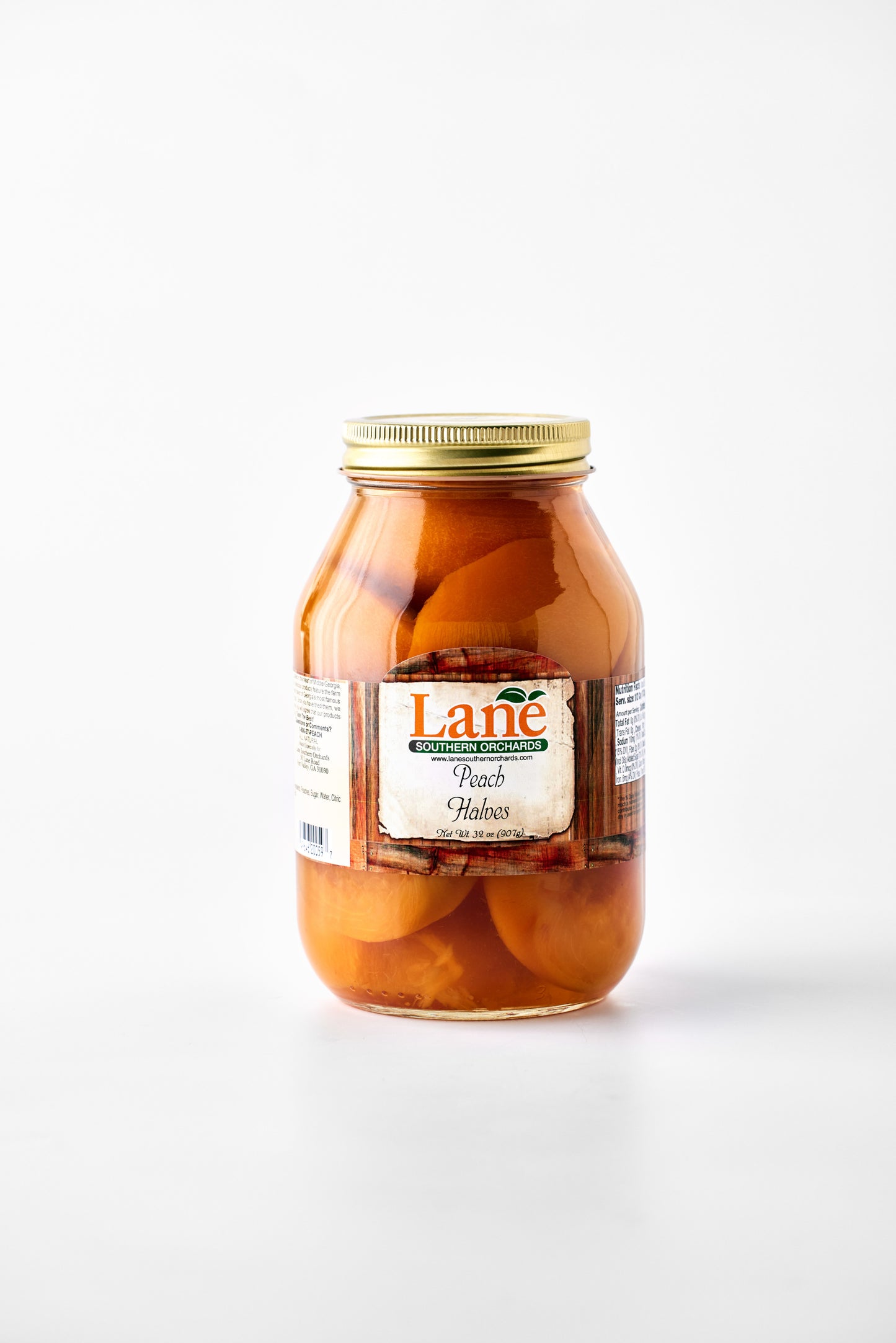 A classic jar of jam tastes a little better when it's made from the heart with
Georgia's freshest, all natural ingredients.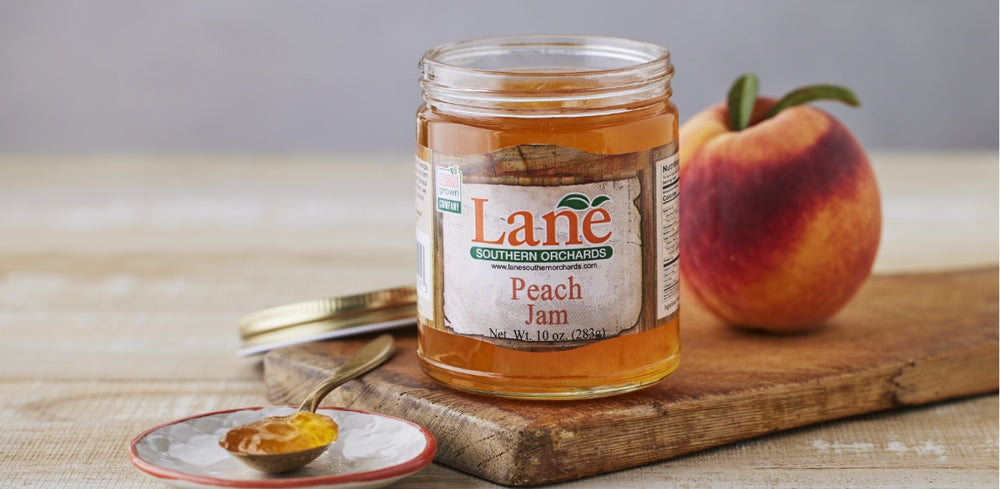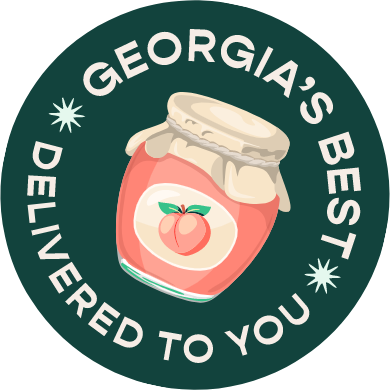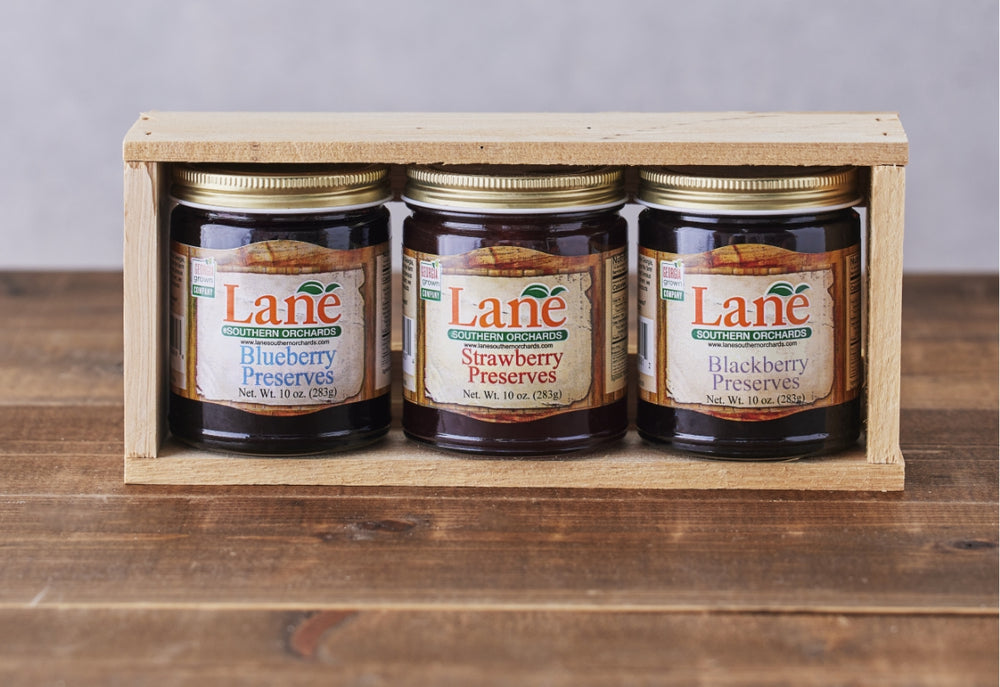 We use local fruits to make our jams, and our own farm fresh peaches and strawberries to make the Peach and Strawberry varieties. These old fashion, all natural delights are great for Sunday Brunch and make tasty gifts too!