Regular price
Sale price
$7.99 USD
Unit price
per
Sale
Sold out
Peach Cobbler Mix
Peach cobbler mix is a Southern cooking staple. The sweet juiciness of the fruit steals the show in many popular peach dishes, but a crispy crust is an unsung hero that brings it all together. Lane Southern Orchards has a long history of growing natural peaches, and we've learned enough to know how to create a tasty cobbler mix.
Order peach cobbler mix from our online store for the simple joy of a delicious crust. Just add your favorite fruit, jam or butter to step into Southern paradise.
Enjoy Delicious Peach Cobbler Treats
Peach cobbler mix is easy to implement in various tasty dishes. Add a few order them online any time of year. Serve along with vanilla ice cream for the dessert of your taste buds' dreams.
Buy Peach Cobbler Mix Online
Preparing scrumptious dishes is easy with Lane Southern Orchards' peach cobbler mix. Bake this mix in under an hour to enjoy a warm complement to your favorite frozen treat or a tasty base for mouth-watering peaches. We pride ourselves on all things peaches at Lane Southern Orchards, including this must-try peach cobbler mix. With over 100 years of experience and a 5,000-acre peach orchard, we know the fixings of a good cobbler. Our mix ships right to your door, so order online today!
View full details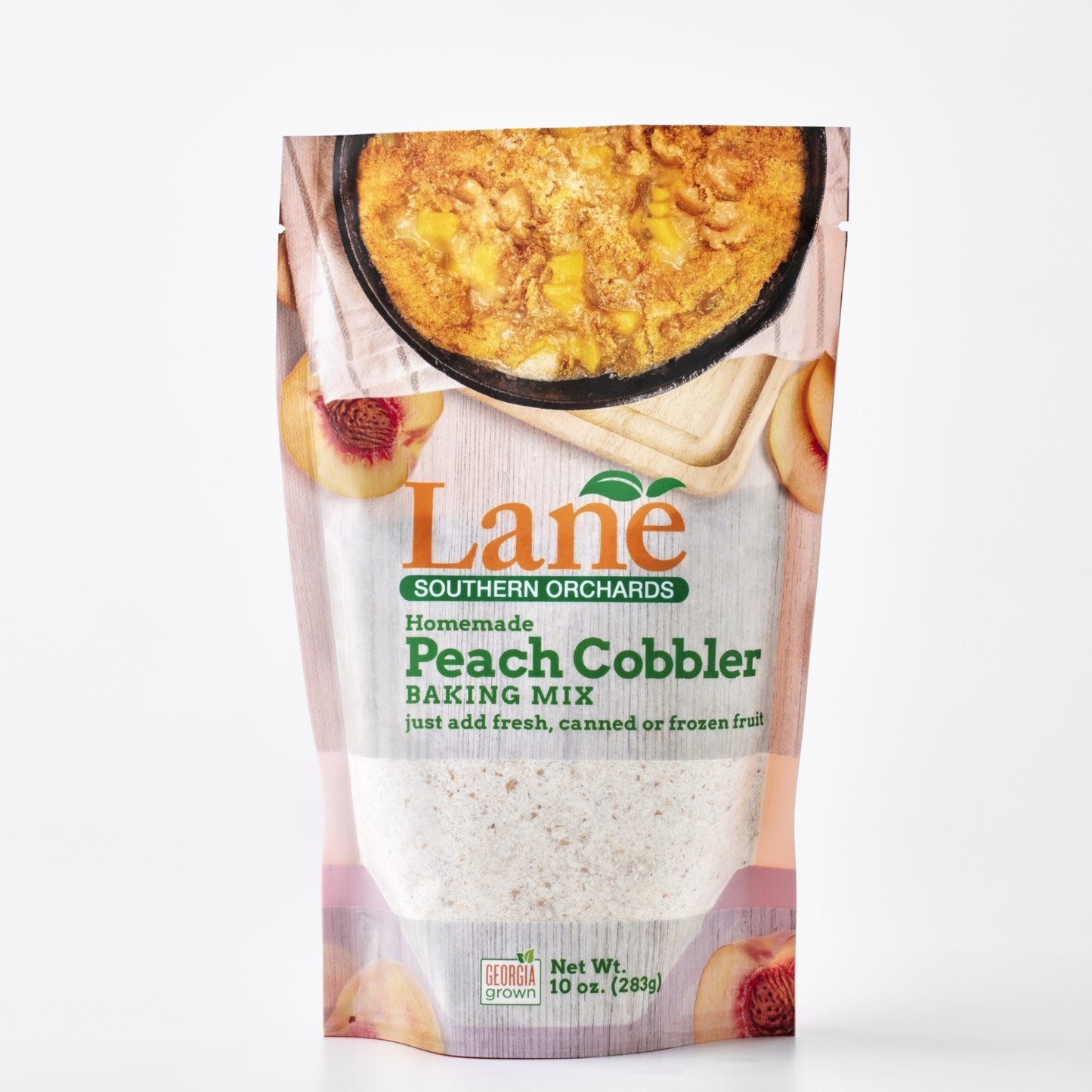 A classic jar of jam tastes a little better when it's made from the heart with
Georgia's freshest, all natural ingredients.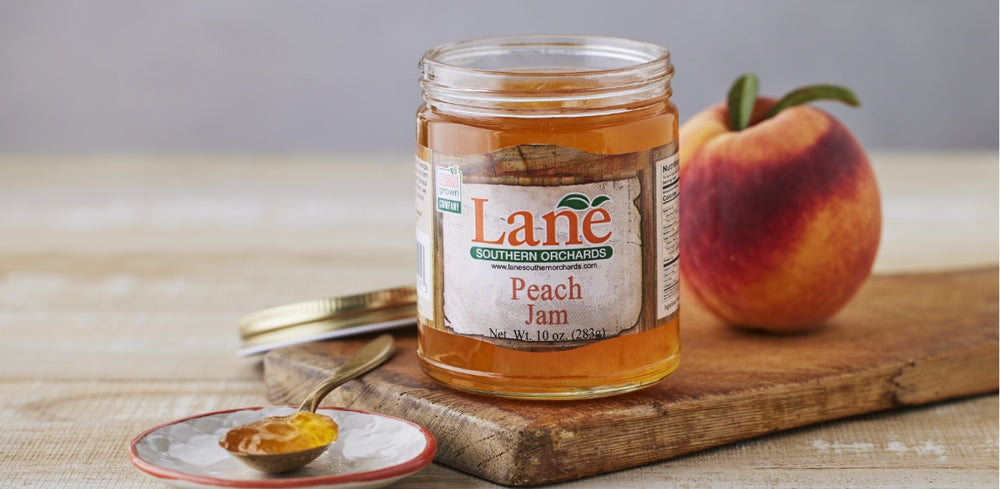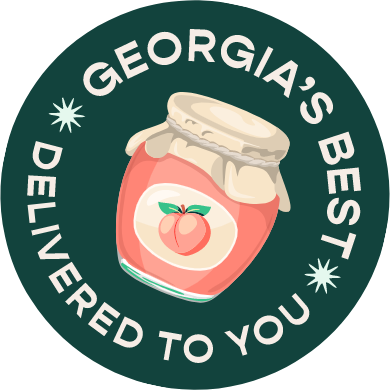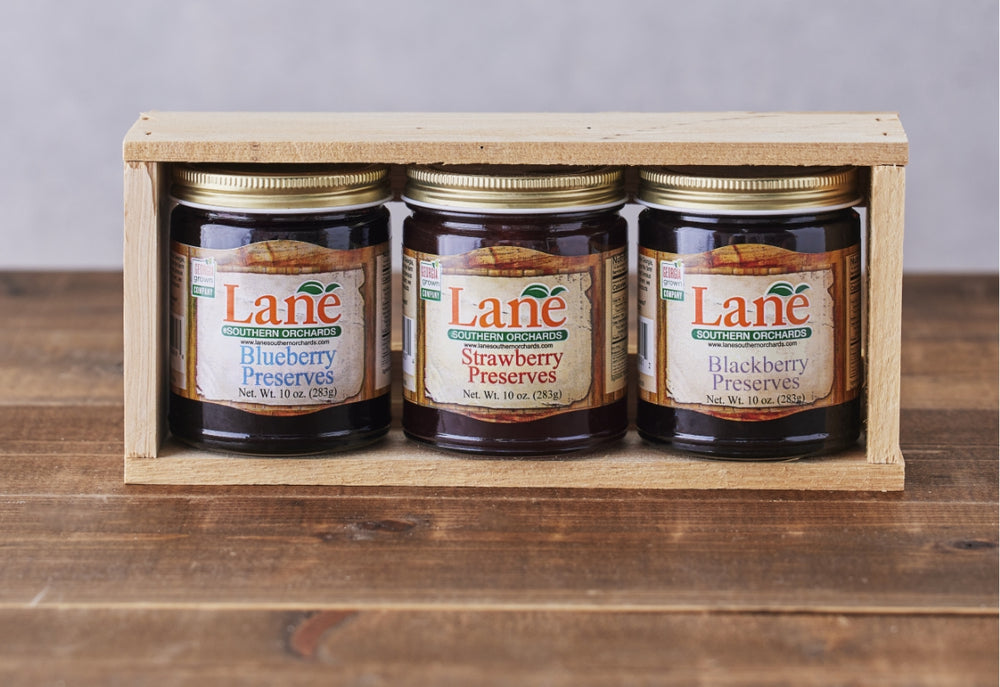 We use local fruits to make our jams, and our own farm fresh peaches and strawberries to make the Peach and Strawberry varieties. These old fashion, all natural delights are great for Sunday Brunch and make tasty gifts too!